Sunday, June 3, 2012 at 12:13 PM
Sacramento Super Thursday June 14, 2012



Sacramento Super Thursday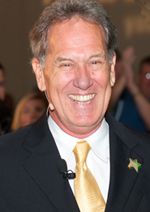 Featuring:
5 Star Director: Dave Lovett
AND
4 Star Director Terry Skalland
Mark YOUR Calendar Now!
We are going to have a fun and informative evening of teaching, motivating and product specials.
Bring your prospects and be prepared to have
them sign up that night!
It's a night of presenting, teaching and coin specials like
you have NEVER seen in Numis.
Get your entire Team to attend!
BRING YOUR Coin Cases full of your favorite coins:
A Group photo will be taken with all the
coins displayed!
Thursday, June 14, 2012
7:30 PM - 8:30 PM
Strikes Event Center
3443 Laguna Blvd
Elk Grove, CA
Questions?
Contact: 916 484-3711